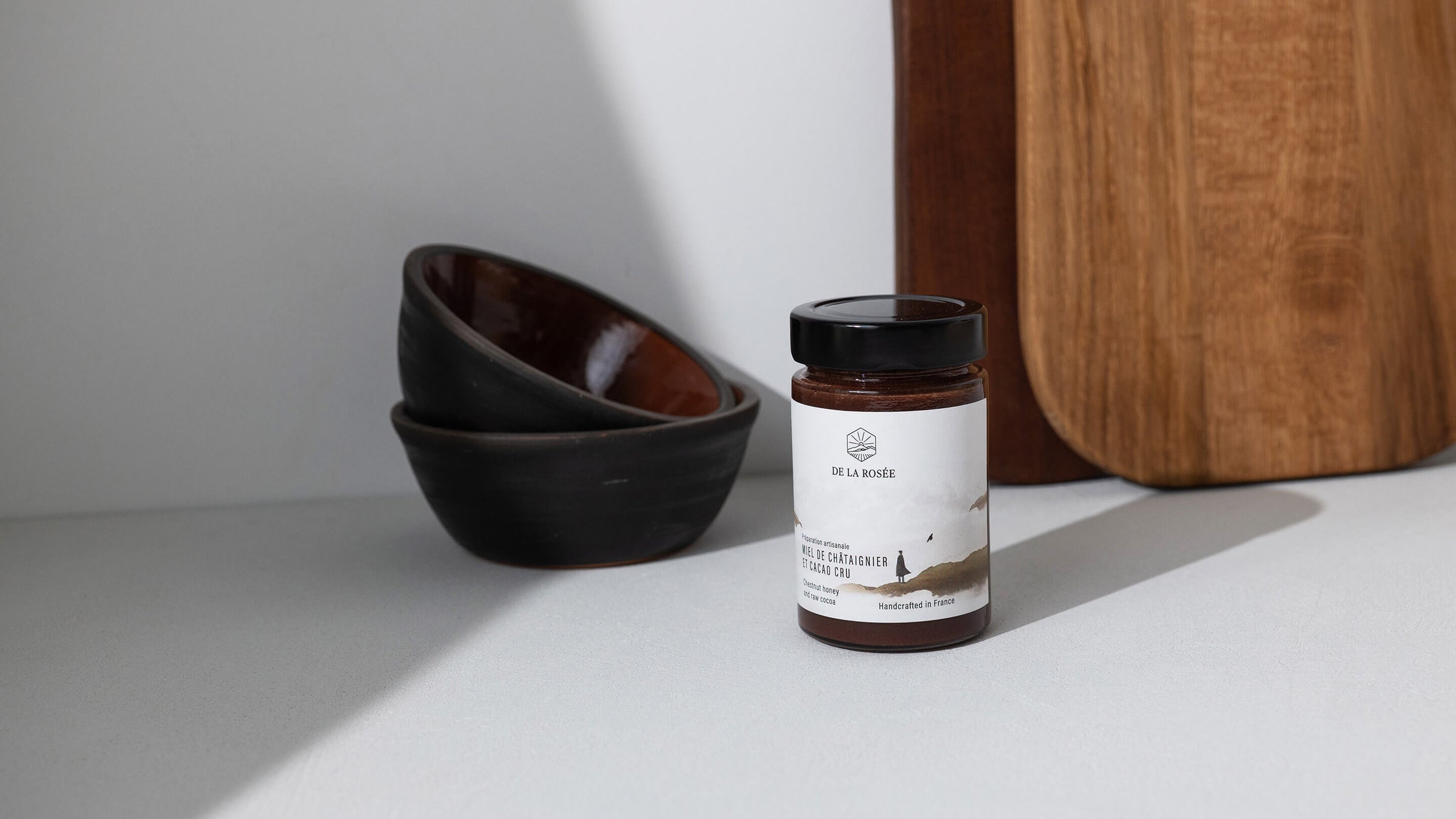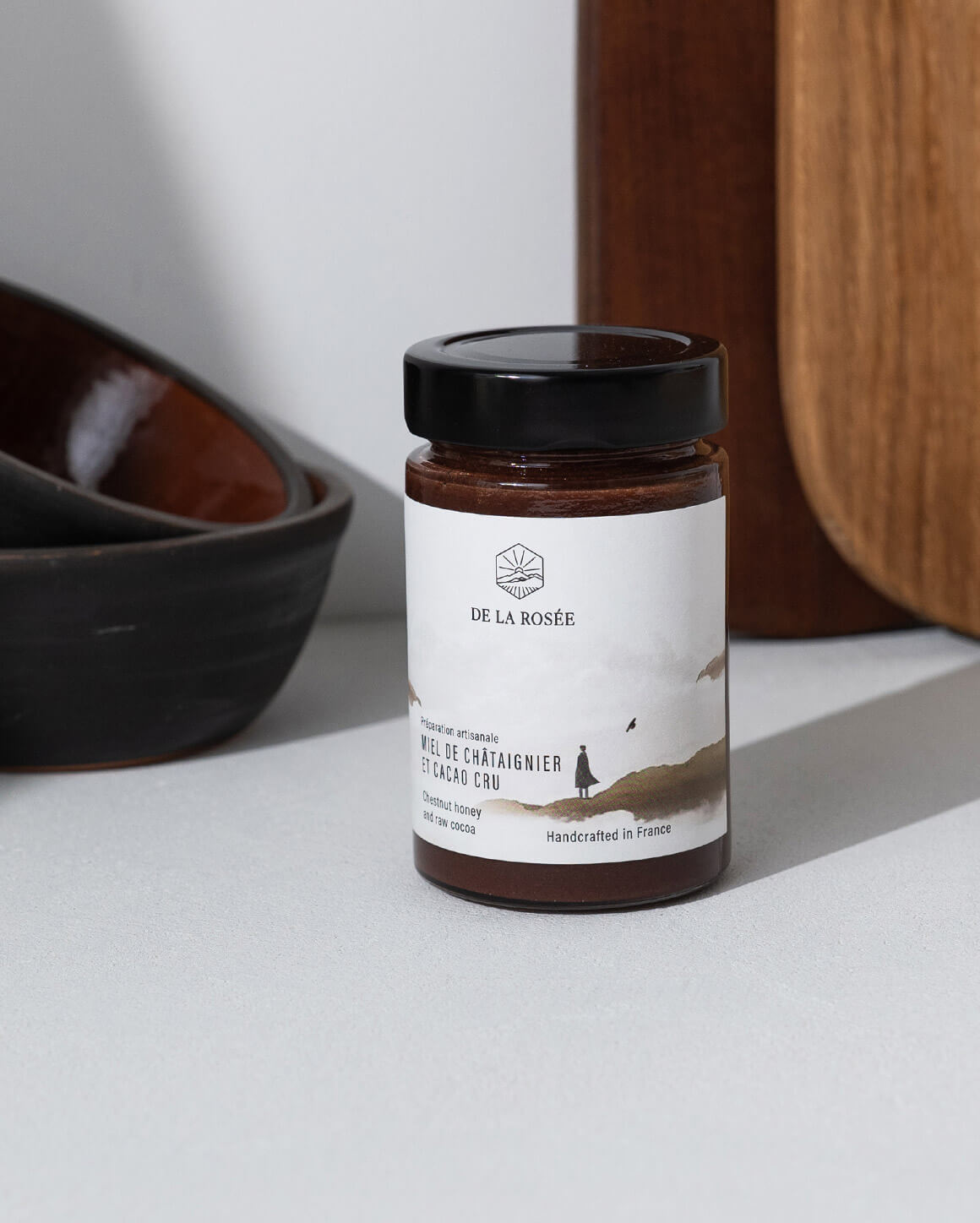 Chestnut honey
and raw cocoa
Handcrafted preparations
When tamed, there are a multitude of culinary associations in which honey can express all its richness.
It's in this perspective that we imagine unique artisanal preparations around honey.
Technical and surprising combinations, inspired by a modern cuisine.
Preparation
The spicy note
A blend of fir honey and chilli for your dishes. The secret ? It's all about balance. To accompany vegetables, cheeses, desserts, ice creams.
Something to set your mouth on fire.
Just enough.
About
Who we are
Two food lovers, Anna and Benjamin, who love discovering, trying and surprising. Above all, doing. And starting over.
There's a story behind each of our products: meetings, quality sourcing and committed producers. All our preparations are made in our workshop in Vendée, France.