Panna cotta, honey and chilli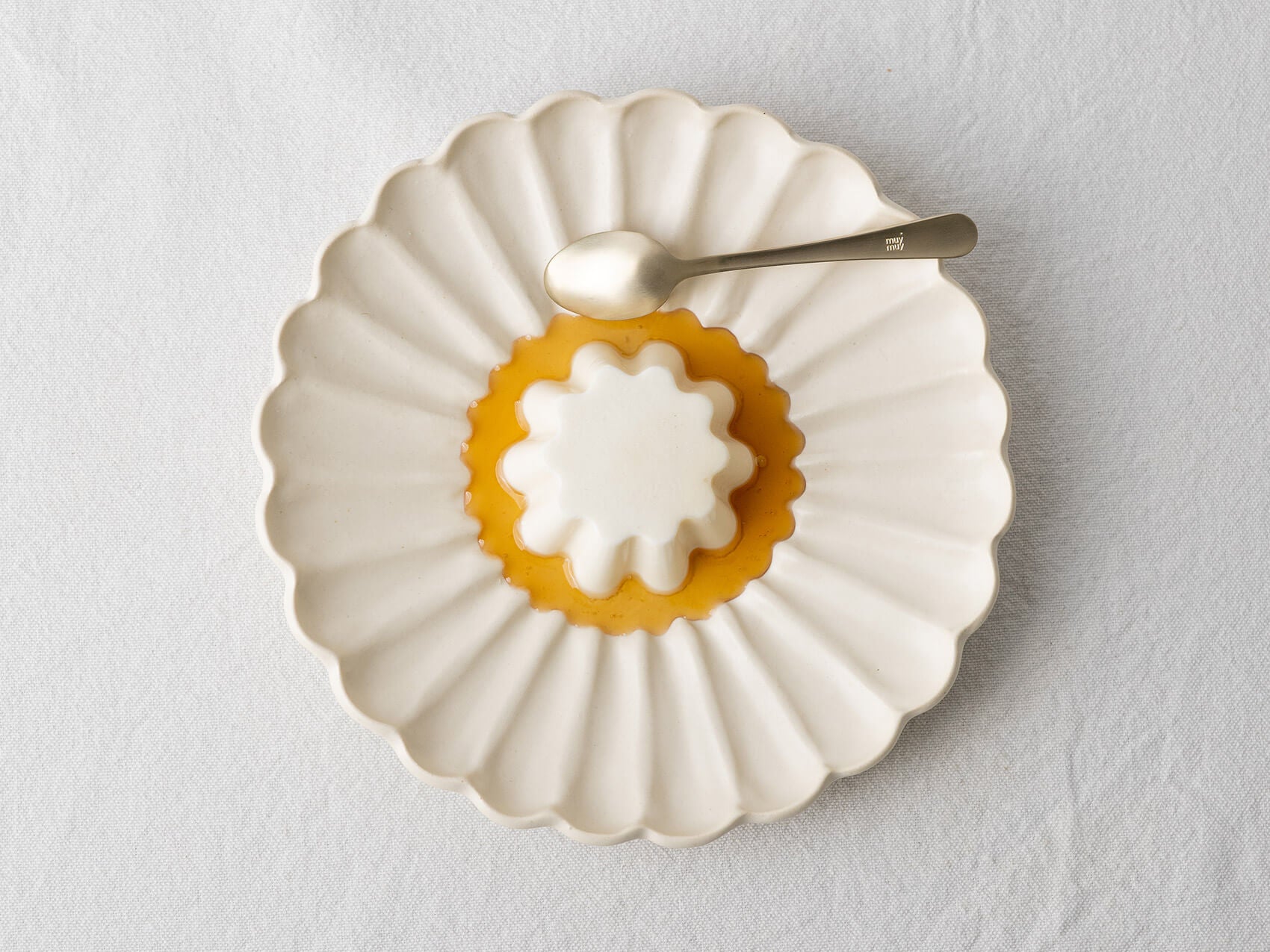 Upside-down panna cotta accompanied by our
honey and chilli preparation
. We have reduced the usual amount of sugar in the panna cotta to be generous with the honey and chilli topping.
Ingredients for 8 people (small dessert portions)
400ml single cream
300ml of milk (or plant-based milk)
30g of sugar
4 sheets of gelatin
1° / Immerse the gelatin sheets in a plate of cold water. Leave aside the time to prepare the cream.
2° / In a pan, add the cream, the milk and the sugar then bring the mixture to a boil. Off the heat, whisk in the gelatin sheets.
3° / Then pour the mixture into verrines, into a large dish or into silicone molds for the upside-down version like here. Leave to cool slightly at room temperature then place in the refrigerator for 8 hours (or overnight).
4° / Before serving, add a generous spoonful of honey and aji lemon chilli preparation.
**note : for the upside-down version, the preparation will not remain on the panna cotta, provide a deep dessert plate.

The recipe in video :
---