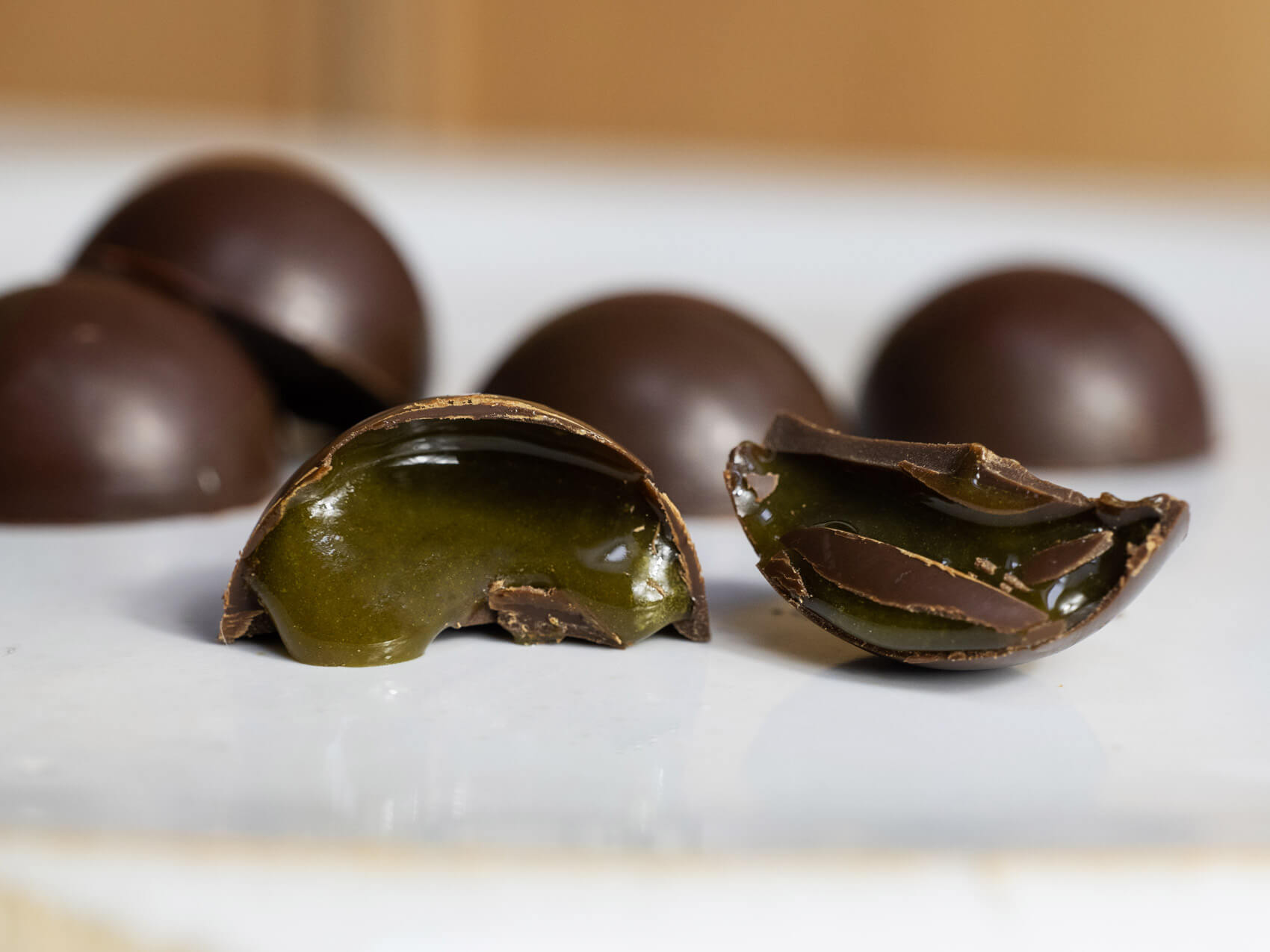 Ingredients for about 24 chocolates
60g dipping chocolate
silicone mold (24 half-spheres)

1° ~ Melt the chocolate in a bain-marie. Stir until you get a uniform consistency. To temper the chocolate, the ideal is to respect the temperature curve indicated on the package. This is also not an obligation for a fast version (see video).
2° ~ Off the heat, brush the inside of the half-spheres with a thick layer of melted chocolate. Then place the mold in the fridge for a few minutes for the chocolate to harden. Maintain the chocolate at temperature in the water of the bain-marie.
3° ~ Fill each half-sphere with a little rosemary honey and matcha preparation. Then close by adding melted chocolate, always with a brush and generously, so that the whole is well welded.
Place in the fridge until the chocolate has set.
4° ~ Unmold and serve. You can vary the surprises with other of our preparations.
The recipe in video :
---