Honey and kaffir lime biscuits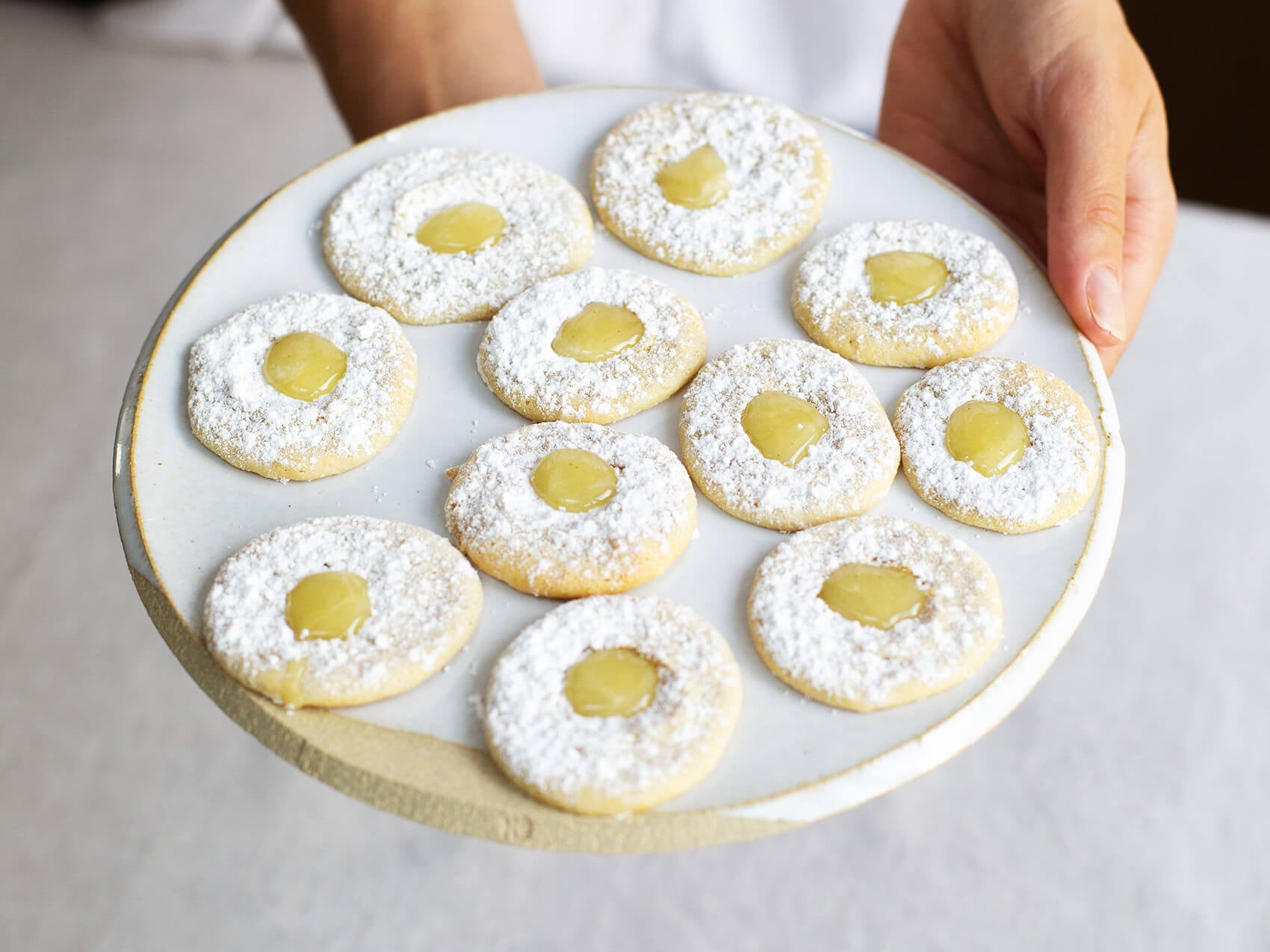 Ingredients for 25-30 cookies
120g flour
100g of sugar
100g butter at room temperature
4g baking powder
1 egg
icing sugar

*note : this is a cookie dough revisited by reducing the amount of sugar, you can adapt the recipe according to your family secrets
1° / In a bowl, add the sugar and the egg. Mix immediately with a whisk to whiten the egg.
2° / Then add the butter and then the yeast, mixing between each step. Then add the flour, in two additions. Finish mixing gently with a spatula until you get a fairly smooth paste.
3° / On a greased plate or covered with baking paper, form small balls of dough, spacing them out. The cookies will spread while baking. Bake for 10 minutes in a preheated oven at 170°C.
4° / As soon as it comes out of the oven, press the center of the biscuit with the back of a teaspoon to form a hollow. Let cool.
5° / Sprinkle the biscuits generously with icing sugar, then add a dab of the lavender honey and kaffir lime preparation in the hollow.
The recipe in video :
---